Social Media Storytelling for Etsy
As Etsy's social media lead from December 2012 to January 2016, I was responsible for guiding, maintaining and crafting the voice and tone of their official US/global Instagram, Facebook, Twitter and Google+ presences. I emphasized a warm, friendly and affirming tone targeted to their passionate seller and buyer community. I then coupled written copy with images handpicked from the community or created in collaboration with their in-house brand design team.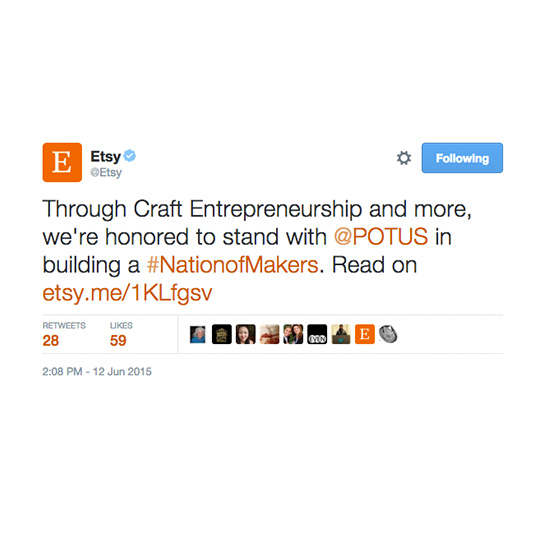 In addition to short-form copy, I wrote editorial pieces for the Etsy Blog and the Etsy Seller Handbook:
Let's Connect
Interested in discussing how I can help your brand tell its story on social media through creative executions? Please fill out this contact form; I'd love to chat with you.